Copyright 2015 CheapChopperz.com
1980 Yamaha XS 850 Triple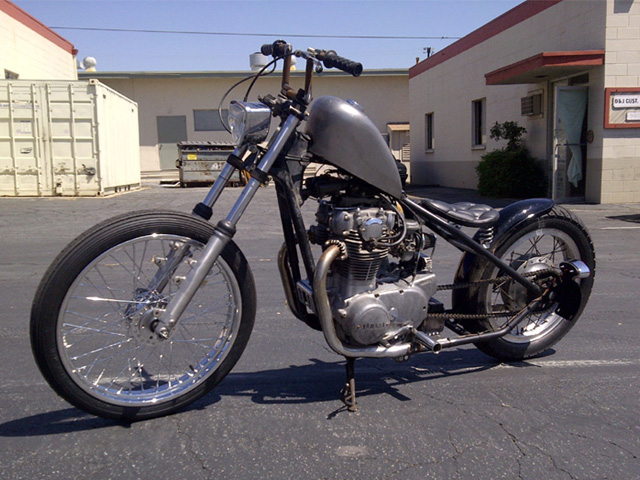 So, This bike found its way here...not sure how. But, it had already been hard tailed with a TC Brothers Kit. It was missing a ton of parts and hardware...and...it had mag wheels. I put this thing together for Tony on the cheap....and converted it to spoke wheels with drum brakes in the rear, and a sporty 21 inch wheel in the front with no brake. had to do all the usual with the wiring, and cleaning of the carbs...and it started right up after just 2 or 3 kicks.
If you are interested in this bike like this....hit me up, I have XS650 project bikes here ready to go.
Why Cheap Chopperz?
If your a broke ass bitch...well...you'll need a cheap ass chopper.